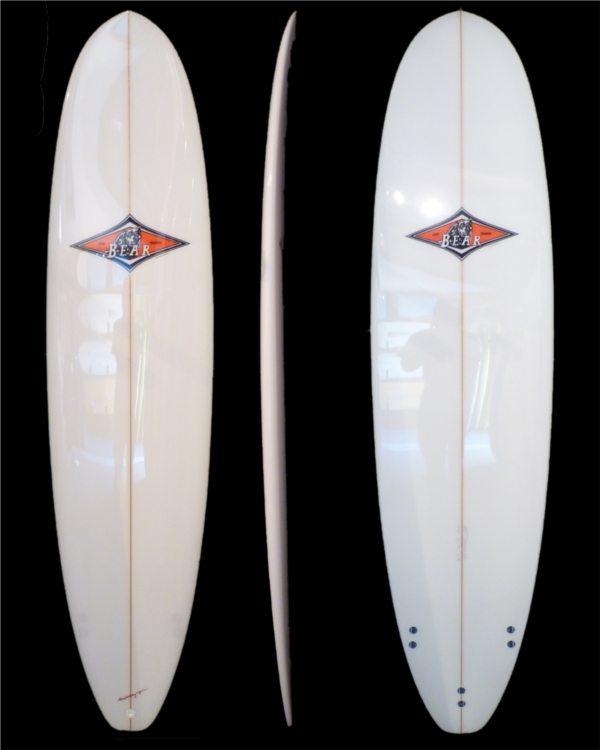 This is the Bear you learn to surf on or surf forever on…it's easy to paddle, stable, and you can still duck-dive it. Fits in the car, fits under your bed and is surfable in a wide range of conditions; we've been making them for 22 years and haven't had any complaints yet.
In fact this one turned up in the shop sometime in 2012, built in c.1994 it had clearly been well surfed in that time but still had heaps of life left in it! The glass-ons had obviously had some rock time but were still performing just fine so we gave the board a tidy up and sent it back out for another 20 years of service. A true testament to 'Glassed to Lasttm!
Construction:
Hand shaped PU blank
Glassed to lasttm with 6oz bottom and 6+6oz deck
Resin colours and sprays available
Genuine FCS or Futures fin plugs
A variety of finishes available to suit every price range
Specs:
Typically 7'2″ – 8'4″ x 21″ – 22″ x 2 ½" – 3″
Fins:
FCS thruster. We stock a range of FCS fins to suit the board and rider.