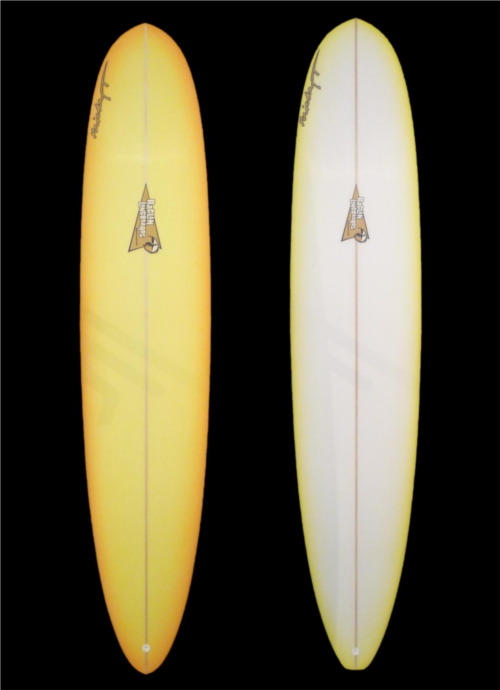 An evolved high performance longboard for competition or free surfing. It's lean, mean, fast and loose, and allows you to approach the wave any way you want to.
I've been working on balancing increased rocker curve to enhance manoeuvrability and to 'fit' into the wave face, with clean lines for efficient paddling and smooth riding, without sacrificing nose-riding ability.
Custom orders sized to suit the individual.
Construction:
Hand shaped PU blank.
Glassed to lasttm with 6oz bottom and 5+5oz deck
Resin colours and sprays available
Fin box and genuine FCS or Futures sides.
A variety of finishes available to suit every price range
Specs:
Typically 9'1″ x 22 ⅛" x 2 ½" – 2 ¾"
Fins:
Available in 2+1 as standard or 4+1 for more options.