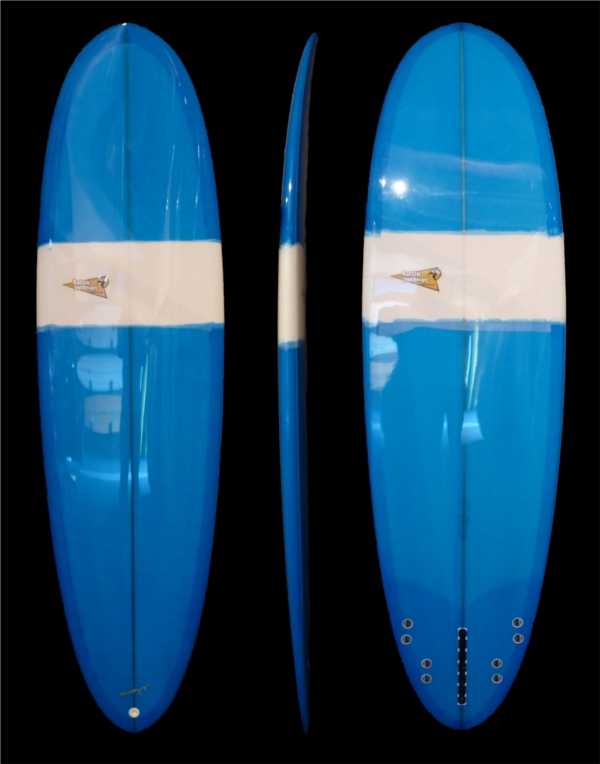 The NZ fun magnet (thanks Dave Swan). Looks like a shortened longboard, goes like a rocket!
We took our bottom contours and proportions from our HP longboard, shortened it and lowered the tail rocker for speed and drive. The result? A stable, fast surfboard that paddles well and leaves a smile on your dial!
Construction:
Hand shaped PU blank.
Glassed to lasttm with 6oz bottom and double 6oz deck.
Resin colours and traditional Gloss and Polish finish recommended.
Fin box and genuine FCS or Futures sides.
Specs:
5'8″ – 7'0″ Typically 6'6″ x 21 3/4″ x 2 3/4
Fins:
Available in 2+1 as standard or 4+1 for more options.