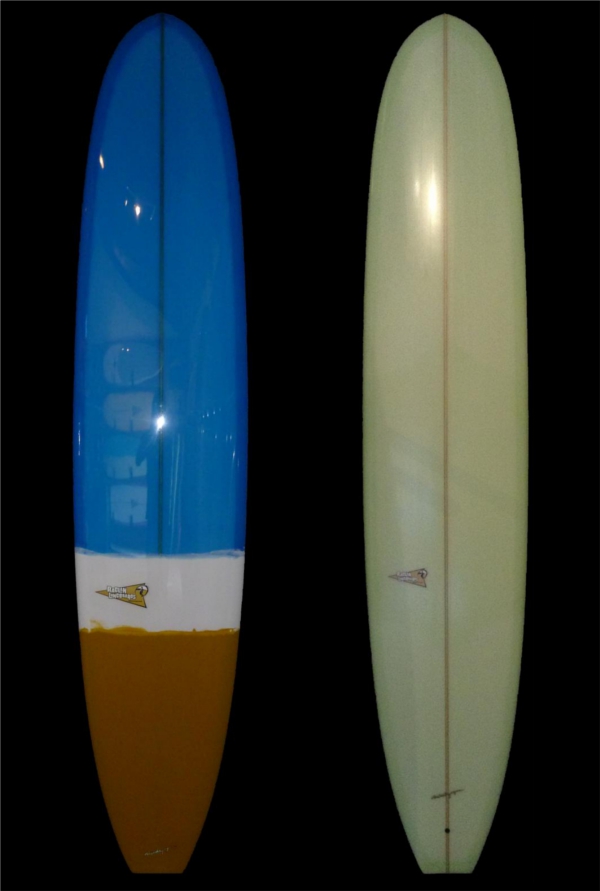 *Kunekune (n. Ku-ni Ku-ni). A domestic pig found in New Zealand known for its friendliness and intelligence.
A refined, modern version of the classic 'Pig' outline of yesteryear. Updated rails and bottom contours make it possible to slide, glide and noseride with confidence.
Construction:
Hand shaped PU blank.
Glassed to lasttm with 7.5oz bottom and 7.5+6oz deck
'Lightweight' also available with deck patch
Opaques, translucent resin colours and fabric inlays available
Single fin box
Full Gloss and Polish recommended
Specs:
Typically 9'4″ x 22 ⅝" x 2 ¾ " – 9'6″ x 23″ x 3 ⅛"
Fins:
We install a single fin box and provide a range of fin shapes from both FCS and True Ames to choose from. Glass on fins are also available.