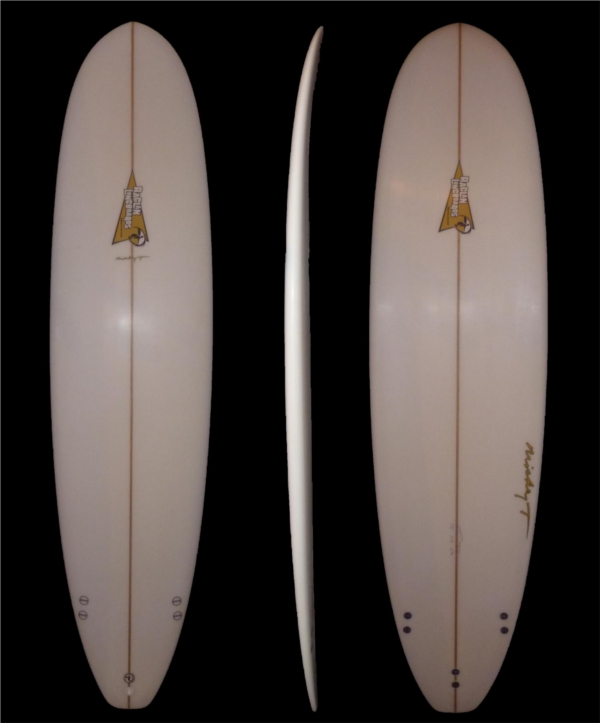 Depending on how you look at it, this shape is either stuck firmly in no-man's land (as neither a mal nor a short board,) or it combines the best of both worlds.
It's probably the easiest thing you can climb on to learn to surf, offering easy paddling and stability, but yet not too big to lug around and hang onto in the whitewater. Consequently we get a deluge of enquiries at the start of every summer that goes something like "do you have a second hand mini-mal in the $500 $300 price range?" Because it's such a popular shape, the answer is usually no. People just don't sell them!
The versatility of this design made it the obvious one for the Asian factories to produce and sell in their millions…but we still make them with love and integrity!
Construction:
Hand shaped PU blank
Glassed to lasttm with 6oz bottom and 6+5oz deck
Resin colours and sprays available
Genuine FCS or Futures fin plugs
A variety of finishes available to suit every price range
Specs:
Typically 7'2″ – 8'4″ x 21″ – 22″ x 2 ½" – 3″
Fins:
FCS thruster. We stock a range of FCS fins to suit the board and rider.