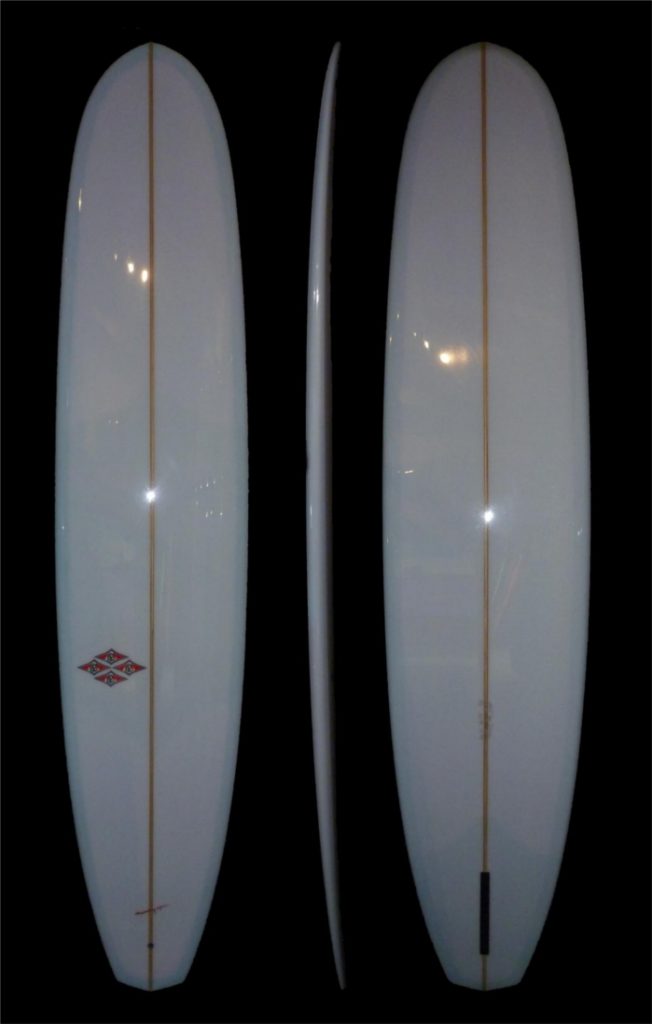 Waxer – Hey Bear, can I take a break?
Bear – Waxer, get in there! You've been taking breaks all morning. Every time the waves come up, he wants to take off. That's what I get for hiring surfer Labour.
Waxer spent hours and hours on end staring at the Bear's boards during the laborious construction processes; over time in the dark and the dust of the sanding bay he finally saw the light! Why wouldn't the Bear combine some of the best elements of the best models to create some kind of ultimate Longboard to suit modern, high performance, single fin noseriding?!
Here is the result. In layman's terms it's effectively a modified kunekune plan shape with a modified HP bottom contour and a sneaky tucked rail edge. The rocker has far too much curve for a traditional 'log' style Longboard yet nowhere near enough for the board to be considered a HP. Or does it…?
Construction:
Hand shaped PU blank
Glassed to lasttm with 6oz bottom and 7.5+6oz, + 4oz deck patch
Resin colours and sprays available
Single fin box
Full gloss & polish recommended
Specs:
Typically 9'4″ x 22 7/8″ x 2 15/16″
Fins:
Single. 10″ Greenough 4A recommended